Page 1 of 1
You cannot start a new topic

You cannot reply to this topic
Does anyone know?
Posted 05 July 2011 - 09:51 AM
There was a social network website where you could bet face to face, anyone remember it?

---
Posted 05 July 2011 - 01:17 PM
betfair?

Respect and thanks for everything:
Alvertis, Bodiroga, Jasikevicius, Radja, Wilkins, Vrankovic, Fotsis, Rebraca, Kattash, Gentile, Koch, Middleton, Kutluay, Rogers, Papadopoulos, Becirovic, Tomasevic, Siskauskas, Pekovic, Lakovic, Vujanic, Chatzivrettas, Maljkovic,

Spanoulis

and many more to follow in the near future.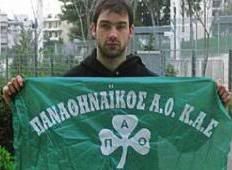 ---
Posted 11 July 2011 - 06:36 PM
Well hello there stranger, don't be shy, introduce yourself
---
Share this topic:
Page 1 of 1
You cannot start a new topic

You cannot reply to this topic
---
1 User(s) are reading this topic

0 members, 1 guests, 0 anonymous users